✍️  Kaustubh Thakur
🗓️ June 11, 2023
Tips for cricket enthusiasts to improve their batting and bowling
Cricket is the most popular sport in India and with popularity comes competition. International cricket is far-fetched but even at a club or domestic level, it is difficult to break into a team. There are things that one can do to get ahead and improve their game. The first and foremost thing is fitness which is non-negotiable in cricket. Fitness helps a player avoid injuries and increases endurance which instantly improves one's overall game. Fielding is another aspect of the game which is so important. A good fielder is priceless for any team across all levels of the game. A cricketer's mentality is also very important in order to produce better performances. The number one thing is to remember that everyone starts playing the game for fun and it is important to enjoy playing.
How to improve your batting skills in cricket?
Batting may seem easy while watching on a screen but when a hard cricket comes at you things are bound to get complicated. As important as training in the nets is, there is nothing better than game practice. Anticipating certain situations is very important and that can only be learned with experience. A lot of times the term natural game is thrown around but the key is to play the situation. The only thing natural should be a batter's way to score runs and not the urge to be aggressive all the time. The greatest batters in the world go through a dip in form where the rhythm just isn't right. It can be difficult to get out of such situations but the best thing is to not change the process that has proven to be successful.
How to improve your bowling skills in cricket?
Bowling is pretty much a blue-collar job and sometimes thankless, especially fast bowling. The key for bowlers is to maintain their rhythm no matter what. Whichever style of bowling line and length is of utmost importance. Pace, spin, and swing are all great but consistency is important. Keeping it simple can sometimes do wonders for a bowler. Identifying your role in the team is the first step in executing your responsibility. Natural ability can only work for some time but planning will work more often than not. Sometimes getting hit for runs can take a toll on you but your ability to bounce back is what will define your ability as a bowler. Injuries are more common to bowlers and no bowler can avoid it for too long. To come back from them requires a lot of patience and self-belief.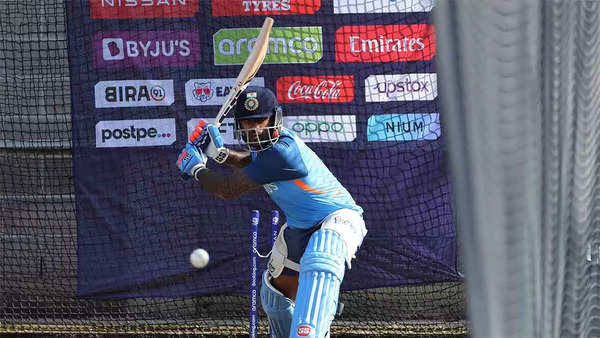 As a cricketer, the margin of success is so less that failure is a by-product. The mentality of a player comes into play big time, especially at the start. Resilience can take a cricketer a long and there are enough examples of resilience at all levels. Cricket produces rags-to-riches stories all the time. One thing common in all the stories is the players' self-belief because that is what ignites their passion. It is easy to lose a bit of confidence but with time and practice it comes right back.
To all the Football enthusiasts you Read our blog on Must-Try Football Drills & Plays. Or simply subscribe to our Skills Development Program (SDP) where you can master sports like football, cricket, tennis, and motor racing.
Visit ISM GLOBE Campus to know more about Jobs in Sports. ISM GLOBE is a Top Sports Management Institute in Bandra, Mumbai. They have multiple certified courses after 12th and provide degree in sports.
Such as PGPSM (12 month Post Graduation in Sports Management program). Here you can study 6 Months in Spain and 6 Months in India. There are multiple short term courses like SM-101(4 months Sports Management program). These are available at ISM GLOBE related to Career in Sports and Sports Management Degree.
They also provide Summer School for the children above 14 who wish to take sports lessons in a professional manner.