✍️  Divyansh Kumar
🗓️ Aug 22, 2023
Fields of Dreams: The Legacy of Iconic Sports Venues
Sports have always been integral to human culture, transcending geographical and cultural boundaries. Alongside the athletes and the games, the venues where these competitions take place hold a special place in the hearts of fans worldwide. These iconic sports venues are not just bricks and mortar but storied landmarks that have witnessed historic moments, shattered records, and created unforgettable memories. Let's explore some of the world's most iconic sports venues, exploring their history and lasting impact on the games.
Located in London, England, Wembley Stadium is one of the most revered football stadiums globally and hosts numerous historic football matches. The original Wembley Stadium was opened in 1923 for the British Empire Exhibition and hosted its first FA Cup Final later that year. The venue was rebuilt and reopened in 2007, featuring a modern design while maintaining the iconic Twin Towers' architectural influence.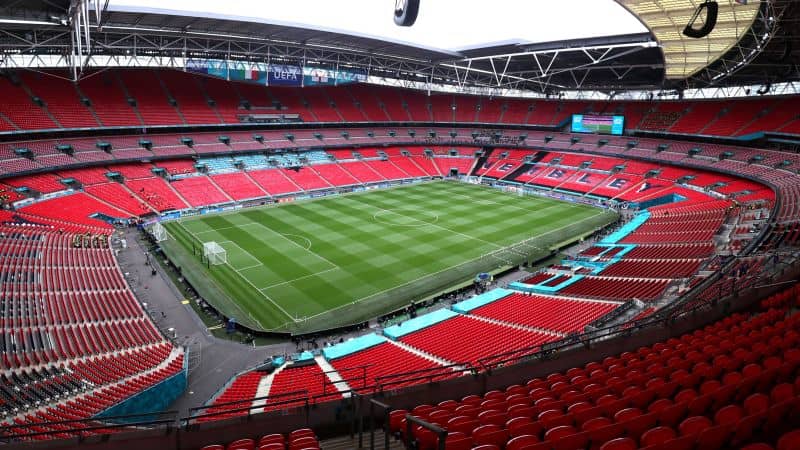 Wembley's hallowed turf has witnessed some of football's most memorable moments, including England's 1966 World Cup victory. Its sheer capacity and history make it a prime venue for significant finals and events, creating an electrifying atmosphere that adds to the drama of the matches.
Often referred to as "The House That Ruth Built," Yankee Stadium has been home to the New York Yankees since 1923—the original stadium hosted legendary players like Babe Ruth, Lou Gehrig, and Joe DiMaggio. In 2009, a new Yankee Stadium was built adjacent to the original, but it retained the classic feel of its predecessor.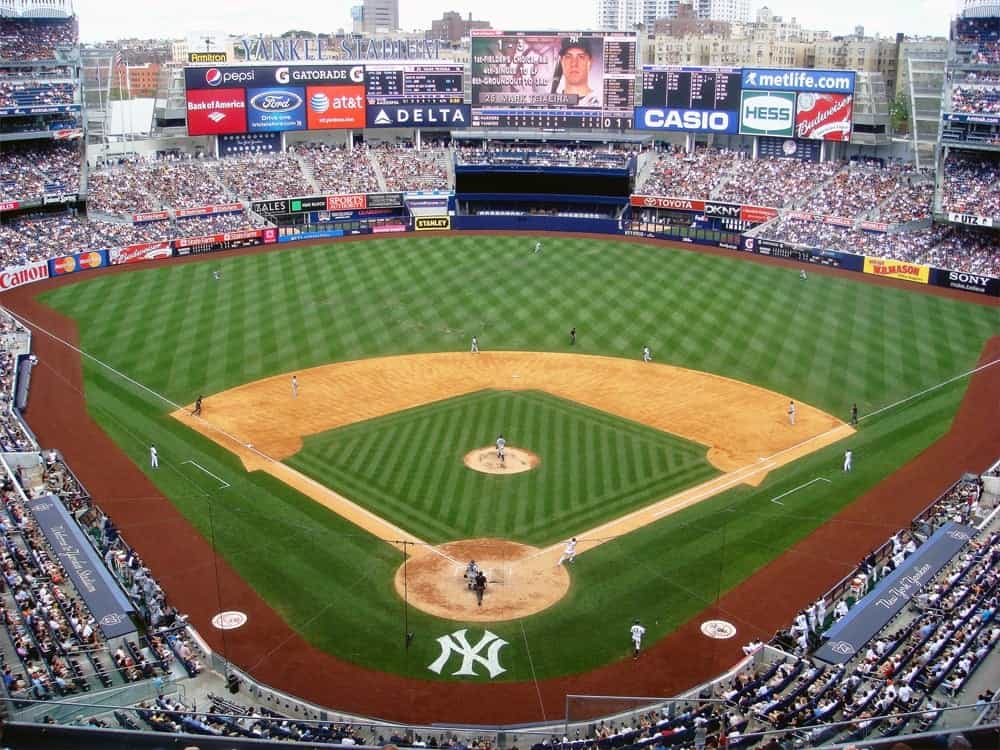 Yankee Stadium is synonymous with baseball's history and is a living testament to the sport's evolution. The "Bronx Bombers" have clinched numerous championships on this hallowed ground, cementing its legacy as one of the most iconic sports venues in the world.
Camp Nou, the home of FC Barcelona, is a cathedral of football located in Barcelona, Spain. It opened its doors in 1957 and became a symbol of Catalan pride. The stadium's vast capacity and unique design provide an incredible backdrop for passionate football supporters.
Camp Nou has been the stage for countless historic matches and has seen football luminaries like Lionel Messi grace its field. The stadium embodies the club's "More than a Club" philosophy and serves as a rallying point for fans deeply connected to their team's history and values.
The Melbourne Cricket Ground (MCG) is a historic cricket venue and a versatile stadium that hosts Australian rules football, rugby, and concerts. Established in 1853, the MCG is a symbol of Australian sporting culture.
The MCG has seen everything from cricketing legends making centuries to the Olympic Games being held within its hallowed grounds. It showcases the diversity of sports that can unite communities and leave a lasting imprint on a nation's sporting identity.
Maracanã Stadium, located in Rio de Janeiro, Brazil, is a football temple with a rich history. Opened for the 1950 FIFA World Cup, it has been the site of some of football's most memorable moments, including Pelé's 1,000th career goal.
Maracanã holds a special place in Brazilian hearts to symbolise their love for "O Jogo Bonito" (The Beautiful Game). It stands as a reminder of the unifying power of sport, bringing together people from all walks of life to celebrate their passion for football.
Iconic sports venues are more than bricks and mortar; they are repositories of history, passion, and human achievement. These hallowed grounds have witnessed triumphs, heartbreaks, and moments that have shaped the sports we know and love today. From Wembley's storied football history to Yankee Stadium's legendary baseball legacy, these venues inspire generations of fans and athletes alike. As we look to the future, these iconic sports venues will play a vital role in shaping the landscape and creating lasting memories for years.
Visit ISM GLOBE to learn more about Jobs in Sports. ISM GLOBE is a Top Sports Management Institute in Bandra, Mumbai. A sports management college with multiple certified courses after the 12th and provides degrees in sports, sports analytics, and sports marketing.
There are degrees equivalent to MBA in Sports Management, such as PGPSM, an eleven months Post Graduation in Sports Management program. Here you can study 6 Months in Spain and 6 Months in India. There are multiple short-term courses like SM-101, a four-month Sports Management program. All these are available at ISM GLOBE, Mumbai—the best place for a Career in Sports and Sports Management Degree.
They also provide Summer School for children above 14 who wish to take sports lessons professionally.