The countdown to the next FIFA World Cup in Qatar has begun.
It is the first carbon-neutral World Cup in FIFA history and the first in the Middle East-Arab region. After hosting the Arab Cup in 2021, Qatar is ready to host the FIFA World Cup 2022. Which is set to take place this November-December. With only a few days until the Qatar World Cup begins, the country is rushing to prepare for the event. drawing millions of eyes and thousands of international spectators to this tiny desert peninsula in the Persian Gulf.
The tiny Gulf state of Qatar has constructed stadiums, opened five-lane highways along with a $36 billion Metro system, and undertaken a massive construction initiative on a gruelling  timeline to ensure that fans worldwide can attend this tournament. The football league will begin on November 21, 2022. According to media reports, the country has included cruise ships as floating hotels for fans. To promote inclusivity, the Qatar Foundation and FIFA have collaborated to engage young people of varying abilities in sports via the Football for Schools app.
Qatar, the world's smallest country, has spent more than $220 billion on World Cup preparations, including constructing miles of highways, a new airport, a metro system, stadiums, and high-rise buildings. For the Qataris, the all-out push into sports is an attempt to establish a global presence and fulfilling  the vision of the nation's leader, Sheikh Tamim bin Hamad al-Thani, to develop the country economically.
How is Qatar preparing to host the World Cup 2022?
The FIFA World Cup 2022 Final will be held at Lusail Stadium, cementing its place in football and architectural history. The scale and splendour  of this arena are a wonder, built to be in harmony with its surroundings. On December 18, 2022, 80,000 fans will gather here for the greatest FIFA World Cup Final in history.
Qatar has added 30,000 rooms to house visitors during FIFA 2022, which begins on November 20, organisers  announced on Monday. According to Yasir Al Jamal, Director General, Supreme Committee for Delivery & Legacy, the event's organiser , the new rooms will be added to the two million room nights visitors will use during the month-long tournament. 
The stunning designs of Al-Bayt Stadium and Al Janoub, shaped like a pearl, will ensure that Qatar receives a perfect 10 for aesthetics and styling. However, with only weeks until the first game, the vast five-line highways and Metro system are ready to connect fans between stadiums. With the longest journey taking no more than an hour from Al Janoub in the south to Al Bayt in the north.
Organisers have declared that schools will be closed to alleviate congestion. And that most government employees who can work from home will do so. Some cars will be prohibited from driving in certain areas of the city, and public transportation networks are being expanded, including the addition of metro cars.
The government has reopened an old airport to commercial airline traffic. With hundreds of regional shuttle and charter flights in and out daily. Transporting ticket holders on day trips or those who have decided to stay in neighbouring countries such as the United Arab Emirates.
The craze of football continues.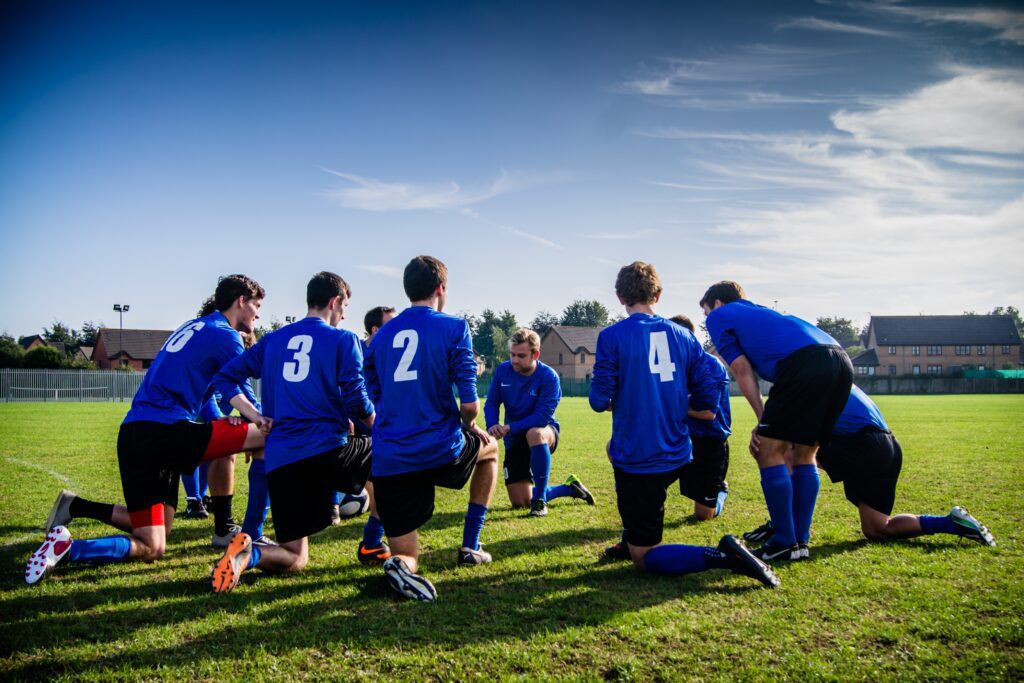 Amid the Qatar world cup, there is also news of an exciting football tournament – Globers Cup. This football tournament has been conceptualised, planned, and executed by Institute of Sports Management students. This is a culmination of practical learning in many subjects like. Event management, sports marketing, sports facilities management, sports sponsorship, sports finance, and sports administration. You can learn more about all this and more at ISM GLOBE to make a career in sports.
Everything from major league franchises to club teams requires personnel who can perform various functions. The sports industry is expanding rapidly, indicating the need for professionals with a wide range of skills. The sports sector has evolved into a powerhouse of unexplored avenues and innumerable opportunities. This is due to the influx of numerous sporting leagues and increased fan participation.
As sports become more popular, marketers and corporate houses have increased their investment participation. And world-class Sports Management programs are offered at various institutions across the country. Sports management is reaching new heights thanks to an ever-increasing enthusiasm for sports. According to FICCI – International Institute of Sports Management reports, job opportunities in the sports industry will improve dramatically by 2022.
Increasing Demand
The demand for knowledgeable and skilled professionals in the sports management sector will increase by 19% in the coming years. While the numbers speak volumes about the opportunities that lie ahead. It's interesting to understand the shift that has occurred over the last couple of years. As a result of the influx of various sporting leagues such as the ICC World Cup, T20, Indian Premier League, Pro Kabaddi League, Indian Table Tennis League, ISL, Futsal, and so on.
To meet the industry's growing demand, this has also sparked interest among millennials in pursuing careers in sports management. Therefore, mentors are needed to help these aspiring professionals grow in this field. The Institute of Sports Management has designed its sports management programs to provide the industry with competent professionals. These professionals will help India become a sporting superpower. These sports management programs cover all aspects. Aspects of organising a sporting event, including sponsorships, operations, and marketing. The sports management program will teach you the business of sports rather than just being a fan.