✍️  Divyansh Kumar
🗓️ February 21, 2023
Formula E enters India! The home of Mahindra racing, formula e brings its electrified racing action to the streets of Hyderabad in India for the first time in the history of the series. This has made all the racing fans go crazy. And guess what? It did not disappoint.
Another feather in the cap for Indian motorsport history
For the first time in Indian and Formula E racing history, India welcomes the all-electric motorsports in the country which has made all the racing fans go wild over it.
The Hyderabad ePrix showcasing the fourth round in the series did not disappoint. It was an action-packed race with minor crashes and exciting wheel-to-wheel action that sent the motorsport fans in the country into a frenzy.
The race was won by DS Penske team driver Jean-eric Vergne, the two-time champion had to hold his nerves to win his maiden race at the inaugural race of the formula e in India.
Racing towards a clean energy future!
 
The Greenko group was announced as the title sponsor for the first historic FIA – sanctioned (Fédération Internationale de l'Automobile) electric championship race in India.
The company's core values and ambition line with the mission of ABB FIA Formula E championship of stimulating a green and clean energy future.
Greenko Group fully powered the event with renewable energy, empowering
Formula E's net-zero carbon strategy and RE100(bringing all the businesses committed to 100% renewable energy production) commitment to achieve a clean and 100% renewable energy for the championship.
A confidence boost for the home team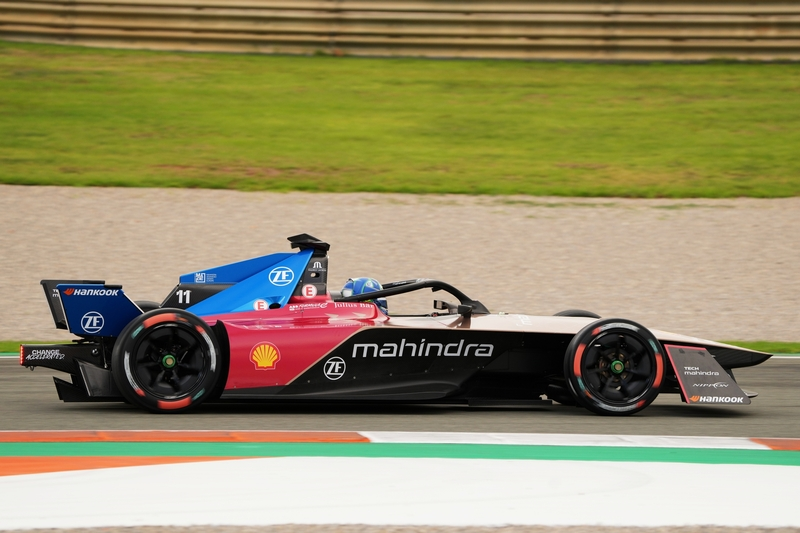 The Hyderabad ePrix not only served as an action-packed entertainment for the fans but also has led to a boost in the confidence of its home team Mahindra racing.
Mahindra racing finished off their first-ever home race by grabbing some points. Their drivers Oliver Rowland & Lucas de Grassi managed to finish off the race in the 6th & 14th positions respectively, but somehow, they failed to manage a podium finish in the race.
The first home race might have been of mixed emotions for the team but will give them immense confidence as they were backed by the entire country in their stint and will be proud of achieving points at least on the first-ever home race.
So to wrap up the electric thrill ride  
The Hyderabad ePrix was certainly a race to remember for the fans as well as the teams. It was a historic weekend for the country and the city of Hyderabad, from the grid to the podium it has been an enthralling and breathtaking race held, with the motive of clean energy and sustainable racing in the minds as well supported by the country's own Greenko group. So that's a wrap folks! Hoping to see more such opportunities coming the county's way and providing the home fans something to cheer about!