✍️  Divyansh Kumar
🗓️ March 27, 2023
India is a vast market with a large population, and the sports industry is rapidly growing with increasing attention on events such as the Olympics and world championships. As a result, the sportswear and accessories industry in India is thriving. While global leaders such as Adidas and Nike are well-known, it may come as a surprise that Puma is the dominant player in the Indian sports product market. This is an interesting phenomenon that can be attributed to the unique story behind Puma's success in India. And the support Puma provides for Career in Sports.
In the face of growing competition in India's burgeoning sporting goods industry, Puma is continually reinventing itself to stay ahead. As the market for sporting goods continues to expand in India, Puma is taking steps to ensure that it remains a major player in the industry.
Puma's entry into Indian Market
It's hard to believe that Puma, the global sportswear brand, was actually the last one to enter India's sportswear market back in 2006. I remember reading about how Puma had started with a modest revenue of ₹22 crores, while all the other big players in the industry such as Nike, Adidas, and Reebok already had a strong grip on the Indian market. 
I was fascinated by how Puma managed to race past its competitors and emerge as the number one brand in India with a whopping revenue of ₹1413 crores in 2020. As someone who loves sports and the latest trends in sportswear. I was eager to learn more about Puma's case study and understand the key factors behind its rapid growth.
The three things that Indians love the most are cricket, tea, and getting value for their money. The last factor, in particular, has been a significant hurdle for the growth of India's sports market. 
Success of Puma in India
After entering the Indian market in 2006, Puma started with a modest revenue of ₹22 crores. While its competitors Adidas, Reebok, and Nike had already established themselves with revenue of ₹186 crore, ₹354 crores, and ₹99 crores respectively. However, in just 13 years,
Puma has managed to leap ahead of its competitors. Posting revenues of ₹1,413 crores in 2019, marking the second consecutive year in which it has sprinted ahead of its rivals. For the fiscal year 2019, Reebok and Adidas, which follow a March-end fiscal year, reported revenues of ₹407 crores and ₹1,250 crores, respectively, while Nike reported revenues of ₹831 crores,
Fashion is a significant aspect of Indian culture and a way for people to demonstrate their status and maintain social connections. While an average Indian may not purchase multiple pairs of comfortable sports shoes. They may buy as many as five pairs of stylish sneakers for various social events throughout the year.
This trend has led to the emergence of a new sneaker genre tailored specifically for the Indian market. Which prioritises fashion over sports-related features.
Puma' ability to adopt Indian Market
Puma successfully grasped the Indian consumer's buying behaviour and tailored their product designs to cater to the demands of the fashion market in India. This approach proved to be highly effective for the company. In contrast, Nike chose to sponsor the Indian Cricket Team, and Adidas invested in Sachin Tendulkar's ambassadorship, while Puma focused on improving and adapting their products.
By avoiding the production of sports-specific products. Puma was able to reduce its prices by 30% compared to its competitors Nike and Adidas, effectively killing two birds with one stone.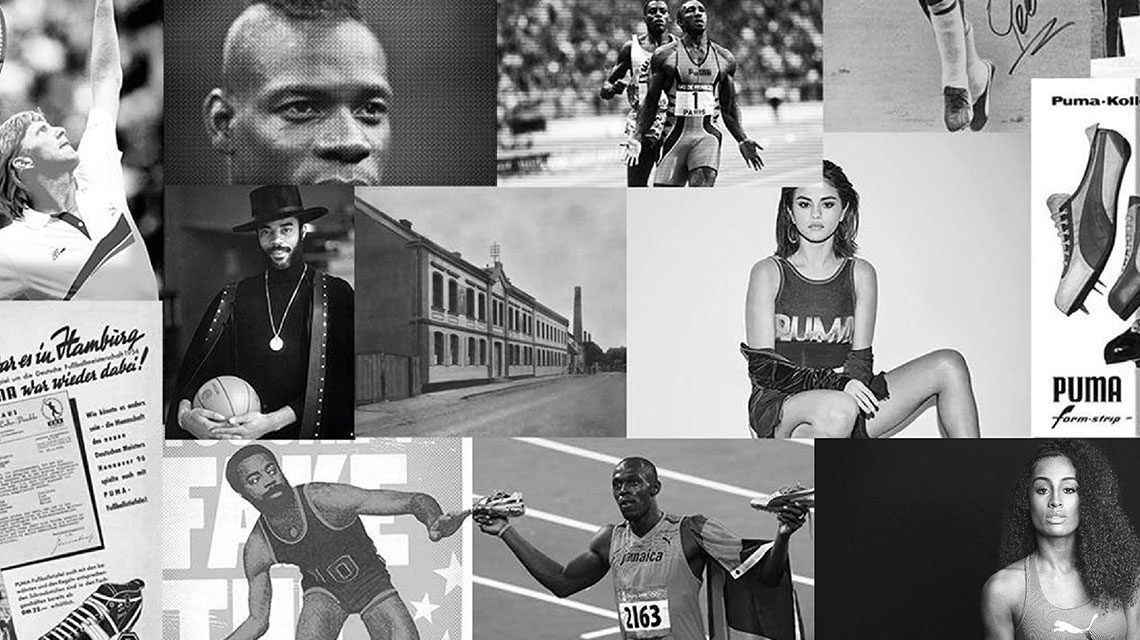 As someone who has always been interested in sports and fashion, Puma's success story in India has been particularly fascinating to me. The brand's ability to adapt to the unique demands of the Indian market and prioritise fashion over sports-specific features has undoubtedly played a significant role in its success. Puma's journey serves as a testament to the importance of understanding consumer behaviour and adapting to local market conditions. I look forward to seeing how Puma continues to evolve and thrive in the competitive Indian sports industry.