Realise your sports dream with our
Post Graduate Program in Sports Management


In person classes



More than 500 hours of teaching



Industry capstone project



Getting you Industry ready



International exposure



Physical training



Working on live projects



Solving international case studies
International Affiliations
Live Projects & Industry Visits
Post Graduate Program in Sports Management
Our PGPSM course allows you to learn & grow within the sports management and marketing space. Learn about the world of sports from industry experts and professionals.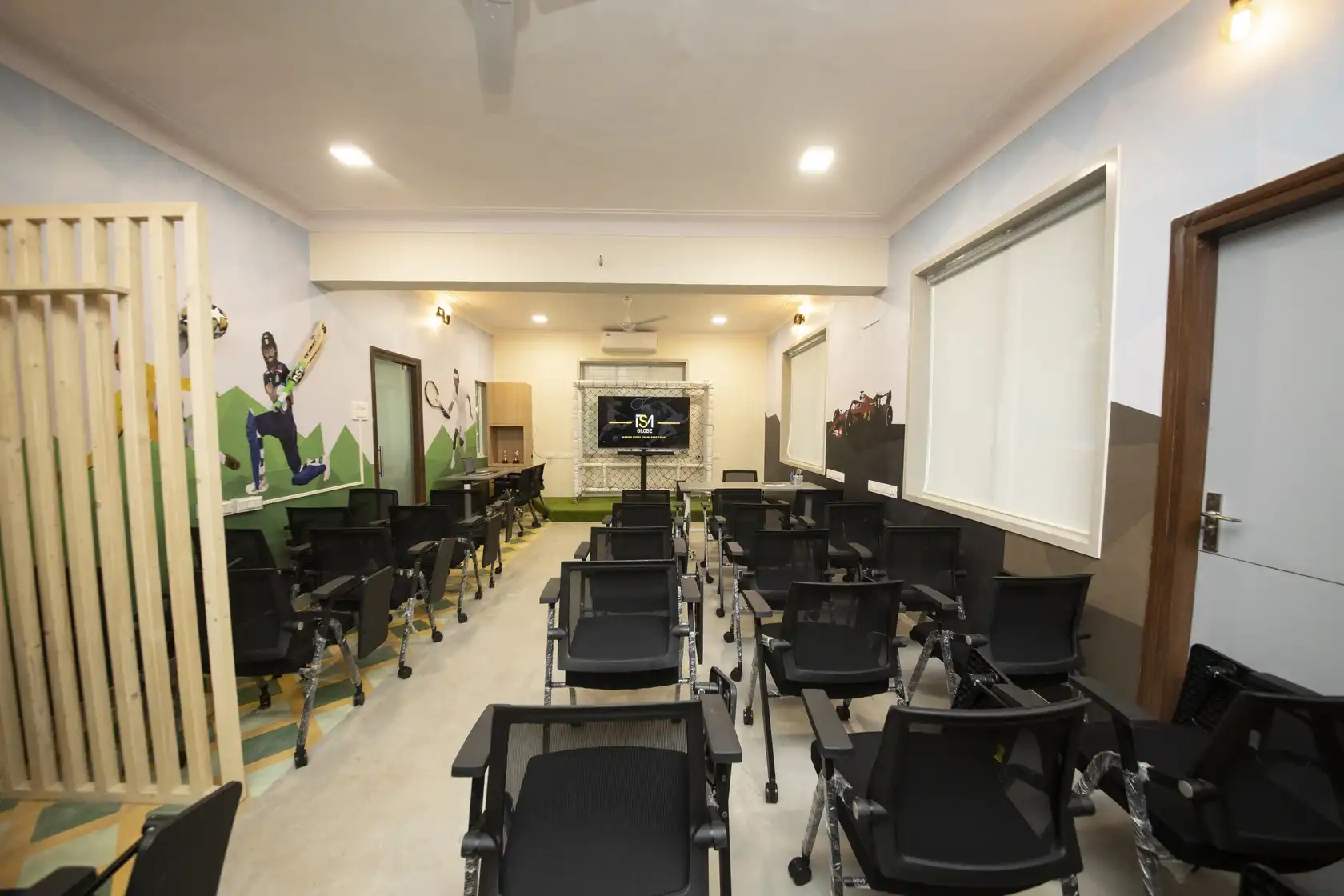 Download
Detailed Course Syllabus & Trainer List Available Now.
Trimester 1
Introduction to the world of sports business management
Trimester 2
Understanding the digital marketing and technology in sports
Trimester 3
Industry Capstone Project with Global Brands
Download
Detailed Course Syllabus & Trainer List Available Now.
Global Study Opportunity
The PGPSM course offers students the chance to have a dual study program with 6 months in Mumbai & 6 months in Spain. This global opportunity will allow students to gain international exposure and experience of the sports industry.
Hear it from our Students
Industry capstone project
The capstone is the final establishment of their learning experience. Its encashing knowledge into reality of earning money. Students would have to design a sporting event, bring in sponsors, organise and execute the event. Students will be split into 2 or 3 teams, and the proceeds they earn from this event would be equally divided amongst their fellow members. Following sports, they can choose from…
La magie academy is India's first performance analytics academy. We service real time analysis on student's fitness and performance while the drills are going on.
Realise your sports dream with ISM Globe


In person classes



More than 500 hours of teaching



Industry capstone project



Getting you Industry ready



International exposure



Physical training



Working on live projects



Solving international case studies
Admission process & eligibility
Eligibility 1
Bachelor's degree (10+2+3/4) or equivalent qualification in any discipline from a recognized University with a minimum 55% score.
OR
Eligibility 2
Students who have appeared for their final year degree examination can also apply, however, their admission will be provisional and will be confirmed only after producing the results.
If you meet one of these criteria, you are eligible to apply for the programme. However, you will receive a letter of confirmation about your admission only post clearing the entrance test and personal interview round.
Step 1: Application submission
Check your eligibility, pay the fees for the ISM Admissions Test, fill in the application form in detail and take the Admissions Test. The test is designed to assess creativity, aptitude, communication, acumen, general knowledge to gauge the applicant's vision & interest in Digital Marketing.
Step 2: Application review
All applications are thoroughly reviewed by the admissions committee. Shortlisted students will be called for a personal interview during which they can present their portfolios.
Step 3: Personal Interview
Each shortlisted applicant will be personally interviewed by the admissions committee. The committee will assess you on your aptitude, Sports Enthusiasm, and general awareness towards sporting trends and news. You will also be asked to produce proof of educational and professional qualifications during the interview. Qualified applicants will receive a letter confirming the admission to the Post Graduate Programme in Digital Marketing
Students can avail scholarships against the PGPSM, but it shall completely depend on the following parameters
State or National player currently 

State or National player in the previous year to enrollment

Won a medal for India in a particular sport 

Represented India in Olympics or commonwealth games

Represented India in an international sporting event
What is the scope of an MBA in sports management?
An MBA in Sports management is worth it if you want to become an expert in Sports management along with learning the right management skills. This will help you bag mid-senior jobs in the corporate world.
If I apply for Dual certificate course, are the charges extra ? If yes what are they?
Dual certification is 6 months in India and 5 months in Spain or UK. Depending on which country and what university you select the fee structure it defined. For further details contact our Admission counsellor by pressing the WHATSAPP BUTTON.
What is an average salary?
The average starting salary in India will range from 2 – 4 LPA for candidates who have completed this programme. Depending on the candidate's experience and skill base, the package can also range between 4-6 LPA.
What is the outcome of ISM's Post Graduation Programme in sports management?
An PGP in sports management from ISMGLOBE makes you earn a dual certificate and a 100% placement guarantee. Worth it if you want to become an expert in Sports management along with learning the right management skills. This will help you bag mid-senior jobs in the sports Industry.
In India does a career in sports have any weightage.
If asked this question 5 years back, answer would have been a definite No. And 5 years later you would feel the answer is wrong. With the boom of so many private organised leagues and turfs the sports Industry is booming like no tomorrow. Its a 9000 crore market size Industry in India.
What kind of Jobs are available?
Jobs range in categories of Management , Marketing, Technology, etc.